Who are we?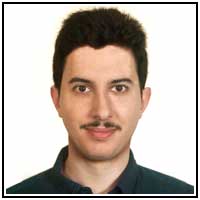 IOANNIS (YANGOS) CHALAZONITIS is a graduate of the School of Archaeology and History of Art of Athens University. He completed his doctoral thesis in classical archaeology, titled The North-Eastern Aegean 1050-600 BC, in the University of Oxford in 2017. For his doctoral studies, he was awarded scholarships from the Greek Archaeological Committee in the UK and the Leventis Foundation.
He has participated in fieldwork projects in the islands of Kos, Kefalonia and Tinos. Currently, he is the holder of a Wiener-Anspach Post-doctoral Fellowship in the Université Libre de Bruxelles for the Warriors on the Periphery project.
---
EUAGGELIA GOUNTAKOU is a qualified conservator of works of art, with almost two decades of experience in the Kavala region  As part of her continuing education, she has recently (2015) become a qualified conservator of paintings, while also attending courses on photography and the painting and conservation of religious icons.
In the past, she has worked on finds from the Dikili Tash and Lithochori sites. She has also helped prepare finds for permanent and temporary exhibitions in the Museums of Kavala, Thasos and Philippi, and collaborated with the University of Lille (Prof. A. Muller) and the Louvre Museum (Dr. A. Coulié) for the conservation of select finds from Thasos.
---
---
Whom do we work with?
The following people are not members of the project, but it is only through their efforts and collaboration that we have been able to pursue our research. Their contribution has been invaluable and we would like to thank them warmly for their assistance. This is a non-exhaustive list, and it will be continuously updated throughout the lifetime of the project.
---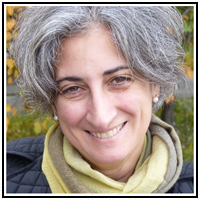 ATHÉNA TSINGARIDA is the promotor of our project. She completed her PhD at the University of Oxford with a Cecil Rhodes Scholarship and is currently teaching Ancient Greek Archaeology and History of Art at ULB, Brussels. A specialist of Archaic and Classical Greece, her research mainly lies in the fields of Ancient Greek Pottery, cultural interactions throughout the Mediterranean world and reception of Classical Art in 19th-century Europe.
She co-directed an international research program on « Pottery in ancient societies. Production, distribution and uses », and a joined research project with Professor Irene Lemos (Oxford) entitled « Beyond the polis. Collective rituals and the construction of social identity in Early Greece (12th -6th c. BC) ». Among other subjects, she also undertook a study on 19th-century British and Belgian collections of antiquities in a joined research with Prof. Donna Kurtz (University of Oxford).  A field archaeologist, she undertook excavations and field study in Greece (Siphnos and Crete) and Syria (Apamea). She is currently co-directing (with Didier Viviers) the excavations, restoration works and study seasons in Itanos (Eastern Crete).
---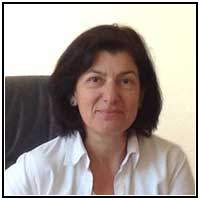 DIMITRIA MALAMIDOU currently serves as the Director of the Ephorate of Antiquities of Serres. She completed her doctoral thesis in prehistory, ethnology and anthropology, titled La céramique à décor peint "noir sur rouge" du Néolithique Récent II en Grèce du Nord: production, distribution et utilisation, in the University of Paris (Sorbonne) in 2005.
In the past, she has served in the Ephorate of Antiquities of Kavala, where she was responsible for the administration of the dependent archaeological sites. Her fieldwork experience in the region is extensive, as she has directed excavations in Limenaria, Kryoneri and Ofrynio Toumba, while also participating in the excavation of Skala Sotiros and Promachon-Topolnitsa. Her efforts have also been integral in the publication of the finds from the Franco-Hellenic excavation of Dikili-Tash and the development of the archaeological sites of Philippi and Thasos.