Shape from Light!
As part of our project, we are attempting the photogrammetric rendering of arms from our studied sites. Currently, we are working on the 3d reconstruction of spearheads and swords from Tragilos (Aidonochori) as well as weapons from the sanctuary of Oisyme.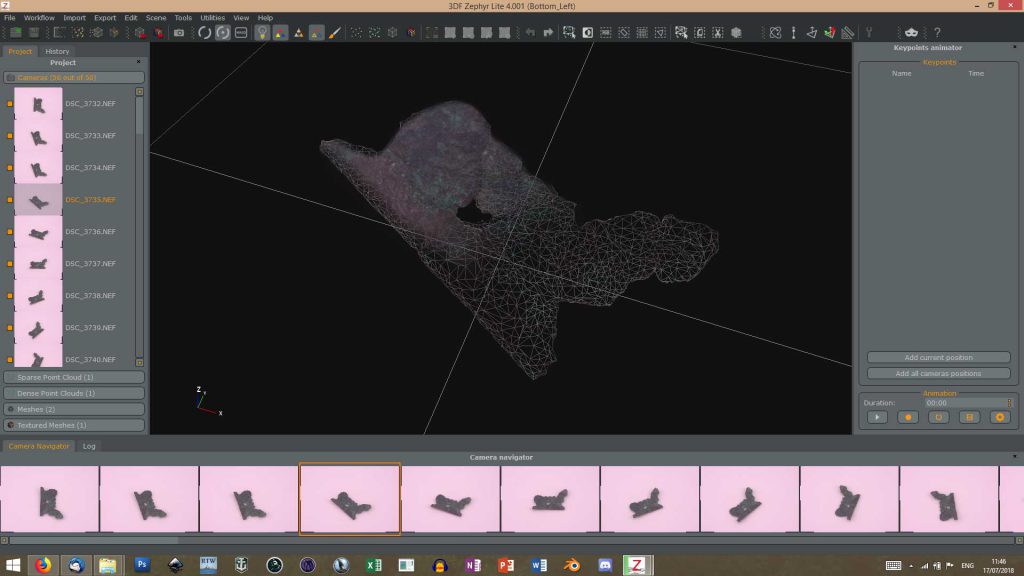 –Simplified model of a shield-band fragment from Oisyme.
Photogrammetry is a fascinating method of reconstructing a three-dimensional object from a set of photographs, taken from different angles. These photographs are fed into a specialized software suite, where points of reference are identified on the objects; then, through a process called 'Structure from Motion', these points are used to track the movement of the camera between photos and, through that, 'assemble' the shape of the photographed object.
Continue reading "From Forge to Pixel: Photogrammetry and the Metal Blade Challenge (a blog supplement)"