In previous posts, we established the basic geographical and historical context of our study; it is now time to discuss the actual archaeological evidence. We will begin with the earliest, pre-apoikism periods, and have a closer look at what types of weaponry have been brought to light.
The blades of Kastri
Thasos, and specifically the site of Kastri, has provided us with the most extensive corpus of early knife and dagger blades on the island. More than fifty distinct blades (both bronze and iron) have been identified, primarily from the cemeteries of the settlement. Their typology is varied (Koukouli-Chrysanthaki, in her original study, Protohistoric Thasos, identifies at least five separate bronze types, and several more iron ones). It is difficult to establish a strict typological sequence, given the partial state of preservation of many of the blades and the disturbed stratigraphy of many of the graves: these built chamber tombs had been frequently re-used during antiquity, in some cases several dozen times.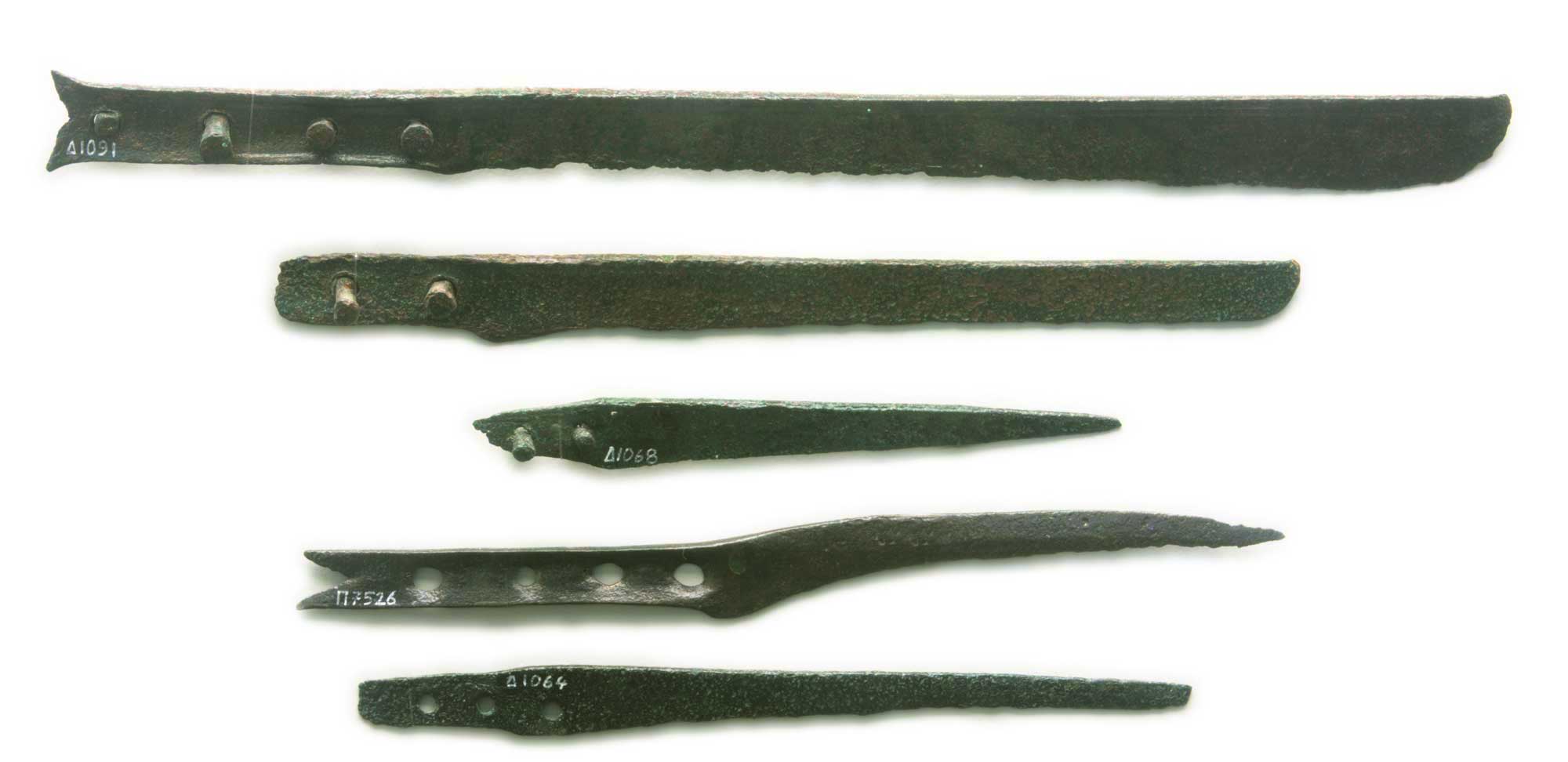 –Bronze dagger and knives from the Kastri cemeteries.
Continue reading "Early Weapons: Spears, Swords and Pocket-knives (Part 1)"