We are happy to interrupt our usual schedule, for an important announcement!
From 9 to 20 July, we will be hosted by the Ephorate of Antiquities of Kavala and Thasos, in their headquarters, in the Archaeological Museum of Kavala.
Our stay there will enable us to have a close look at the finds from Aidnochori / Tragilos, one of the most important 6th-century cemeteries in eastern Macedonia.


–A 'light' spear- or javelin-head from the Aidonochori cemetery.
The site was excavated from the 1970s onwards and is still visible today, near the Monastery of Timios Prodromos. It has yielded several dozen graves, most of which were looted, or contained very few grave goods. However,these graves also include several 'warrior' burials, with spears, swords, knives and other pieces of military equipment. All of these finds remain unstudied and unpublished, and only one knife is currently exhibited in the Kavala Museum!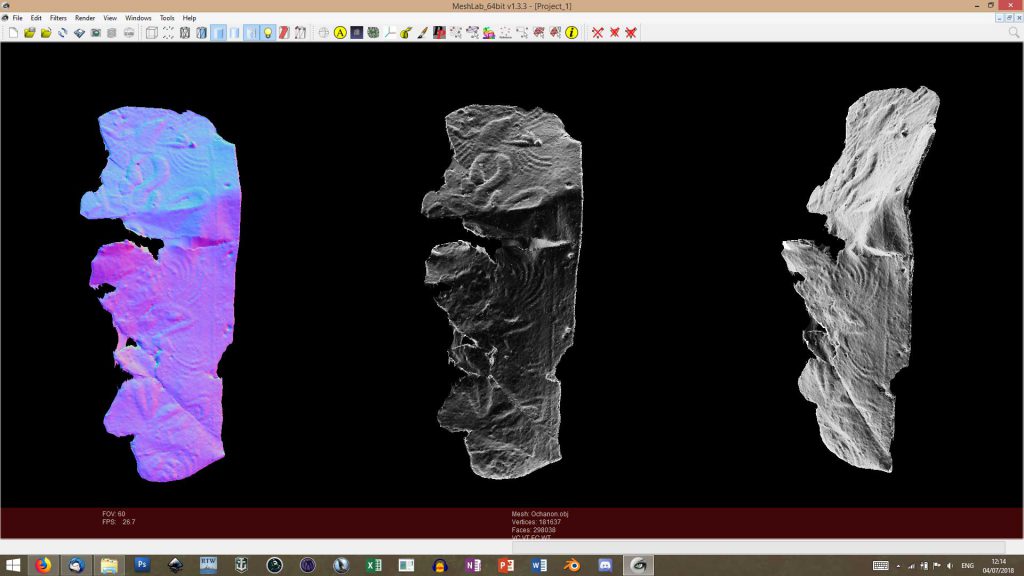 –A 6th-century shield-band from the sanctuary of Oisyme, rendered in 3D.
We are also excited to report that, as part of our research trip, we will be using photogrammetry techniques to reconstruct many of our finds as 3d models! We will be using 3DF Zephyr, an excellent, lightweight and fast photogrammetry software suite. We will be making many of these models available here, on the project website, so stay tuned for future updates!